Why Netflix's "Sex Education" is Actually Educational
Sex Education is the current craze of the Netflix world, starring Asa Butterfield, Ncuti Gatwa and Emma Mackey. It's a British TV show set around the life of 16-year-old Otis Milburn who's mother is a sex therapist. Using the tips and tricks he's picked up along the way, Otis starts up a sex therapy clinic for students at his school with the help of resident "bad girl," Maeve Wiley. Everyone at the school is between the ages of 16 and 18, and they're all going through some major (and awkward) life changes. The story – in a hilarious and slightly uncomfortable way – goes through the whole process of learning about your body and the bodies of others. *wink*wink*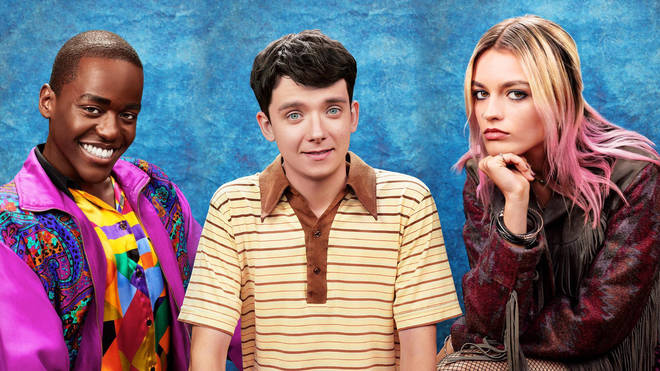 I didn't think that I was going to like this show in the beginning. Netflix had it as a 55% match for me. It also started off pretty crass, but that may just be the part that makes the show so human. It's honest and raw, and if you look inside the psychology of each of the characters, you realize that the show has actually been able to dive deeply into the multifaceted nature of the human experience in only 8 episodes. Each character is well-developed and you can't help but build a sort of personal connection with each one of them. You can, at the very least, empathize with them.
I empathize most highly with Otis in certain aspects, because he's great at giving advice and shit at taking it. Maybe we can all admit that it's much easier to tell other people what to do than to take the time to figure out exactly what it is that we need to do to improve. But Otis is there for people, and he (sometimes unintentionally) saves people's lives. I think we should all aspire to have a little bit of Otis' empathy in us. At the same time, however, he's not always the best person. He makes tremendous mistakes, he's got his flaws and he's got his issues. These attributes all help to make him the well-rounded character that he is.
Everyone is going through something, and I love how the show is unafraid to talk openly about sexuality, sex, gender, inter-personal relationships, substance abuse, religion, socio-economics, and a whole range of other topics. Often times, we want to skirt around the topic of young people being sexually active or having questions about sex, but this show stares the topic right in the eyes. It can be awkward to talk to people about your sexual misadventures, so watching them take place in an exaggerated way on TV can almost make it a more comfortable topic overall.
Another bonus is that the scenery in the show is absolutely beautiful. Think: British countryside in all its green glory.
So I would absolutely recommend this show – especially if you're above the age of 17. We're all going to be exposed to these themes at some point, and children are getting exposed to them younger and younger these days. So why not create a healthy narrative for them to use as a tool to navigate their sexualities?
You can watch the trailer below: